Gerab Participates at ADIPEC 2019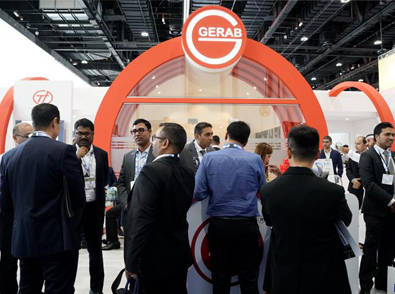 Gerab participated in ADIPEC, one of the world's leading exhibitions for oil, gas, and energy companies and professionals in Abu Dhabi, UAE.
At the event, Essa Sharafi, Senior Vice President - Commercial, expressed his vision for Gerab's growth: "Going forward, Gerab will have to evolve with the current market situation. If we stay put, we will end up going behind. We have to go forward; we can't look back. The market dynamics are changing. People are changing; the mentalities are changing."
The event was an opportunity for Gerab to meet with its partners and customers, share industry best practices, and meet industry leaders.