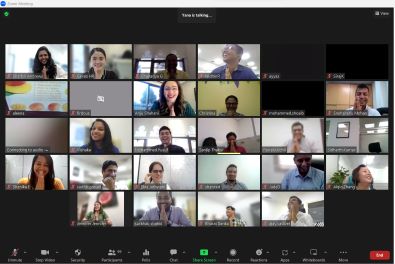 International Yoga Day at Gerab 2023
Yoga plays a vital role in promoting health and well-being. In order to provide guidance to Gerab employees on incorporating yoga techniques into their work routines, we organized a special event called "Laughter and Chair Yoga" with Anju Shahani, an experienced Yoga Expert, Happiness, and Mindfulness Coach. The session was a great success, with over […]
June 2023
...Know More
Ramadan Iftar Dinner 2023
We had the pleasure of hosting a corporate iftar dinner to celebrate the holy month of Ramadan. We were delighted to see colleagues from all departments in UAE come together to celebrate this special occasion.
April 2023
...Know More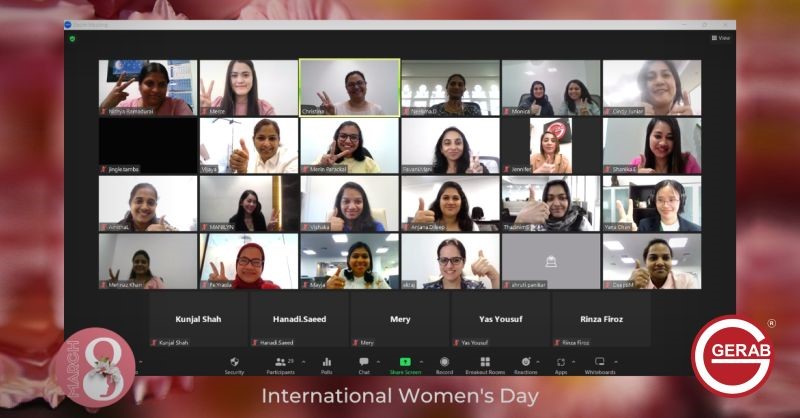 International Women's Day Celebration at Gerab National Enterprises LLC
As we all celebrated International Women's Day across the company, all of Gerab's female employees from our China, Dubai, Abu Dhabi, Qatar, and Oman offices gathered over a virtual meeting. During the session, Gerab leadership recognized the vital contribution of all women in the growth of Gerab and society as a whole. The session incorporated […]
March 2023
...Know More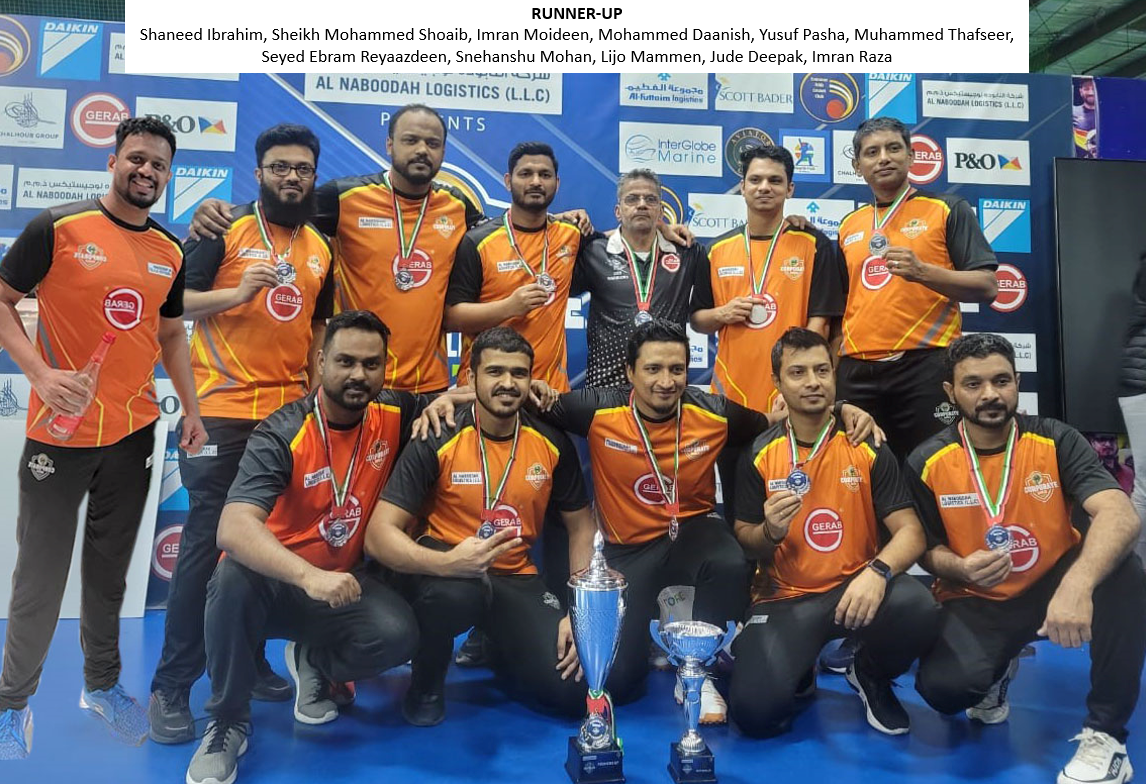 Gerab Team Came Runner-up in the Corporate Cricket Shield Tournament
Gerab participated in the Corporate Cricket Shield tournament. 10 different companies from UAE participated in the tournament. Gerab has won runner-up place in the tournament. Imran Moideen was awarded the Man of the Match award, and Shaneed Ibrahim with the Best Bowler award.
January 2023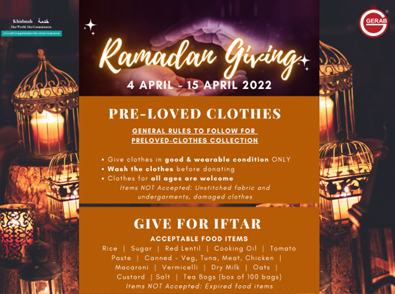 Ramadan Giving Campaign 2022
Gerab conducted the Ramadan Giving Campaign. Gerab employees contributed preloved clothes, dry food items, and books. The donations collected were turned over to Tarahum Charity Foundation – a charity accredited by the Department of Islamic Affairs in Dubai, providing help to needy families and individuals.
April 2022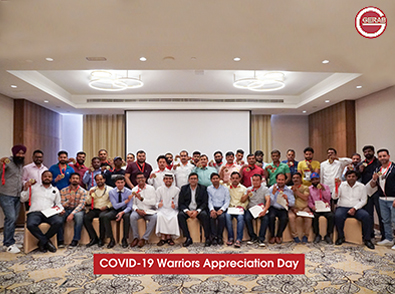 Gerab COVID-19 Warriors Appreciation Day
Gerab Management hosted an Appreciation Event to recognize and thank our COVID-19 Warriors: our frontline staff who ensured safe working environments during the COVID pandemic. The event took place at the S Hotel in Dubai.
April 2022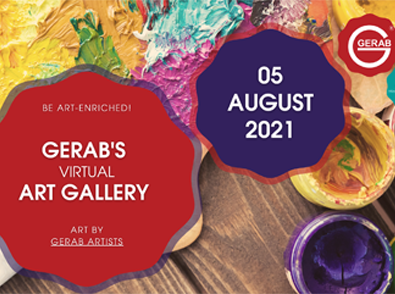 Gerab Group Annual Painting Contest
Gerab organized its annual painting competition to help improve employee morale and to support staff and their families with a stress-relieving activity using artistic expression – especially in consideration of the challenging circumstances caused by the pandemic. The event was well attended and enjoyed by employees and their families from across all offices. Renowned Artist […]
August 2021
...Know More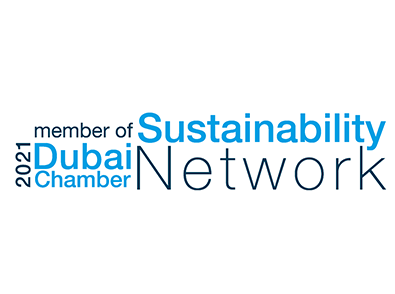 Gerab Renews its Membership in the Dubai Chamber Sustainability Network
Gerab renewed its membership in the Dubai Chamber Sustainability Network. The Dubai Chamber Sustainability Network serves as a platform for businesses in Dubai to connect and share their expertise in CSR and sustainability initiatives and challenges. Gerab Group has been an active member since 2019, supporting the networks' initiatives and implementing best practices in the […]
June 2021
...Know More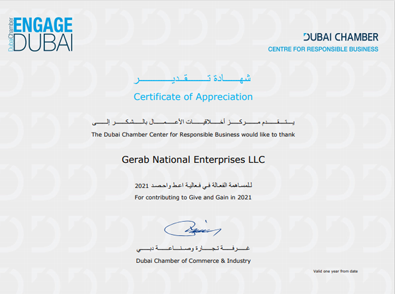 Gerab Participates in the Give and Gain Ramadan Campaign 2021
In partnership with the Dubai Chamber, Gerab, through its CSR initiative Khidmah, participated in the Ramadan Give and Gain Campaign 2021. The campaign provided an opportunity for different organizations to offer support for their local community. Gerab conducted a month-long Ramadan Giving campaign aimed at collecting pre-loved clothes and dry goods for Iftar giveaways for […]
May 2021
...Know More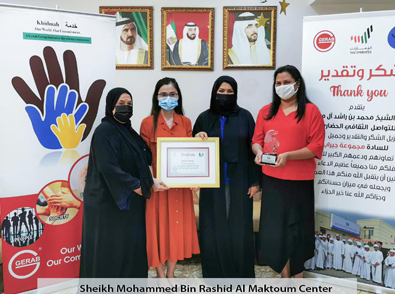 Gerab Supports Students' Distant Learning in the Midst of COVID-19 Pandemic
As physical attendance at most schools and learning centers were temporarily suspended during the COVID-19 pandemic, Gerab extended its support to the students of Mohammed Bin Rashid Al Maktoum Center for Culture and Social Understanding by helping them with their learning from home. Fifty units of handheld PC Tablets were donated to the center to […]
September 2020
...Know More