Gerab Annual Day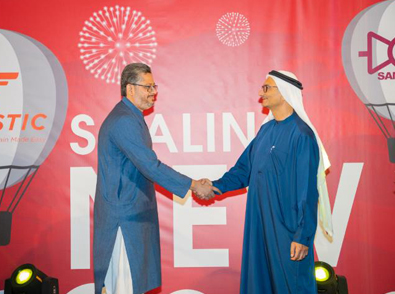 Gerab celebrated its Annual Day Gala Event and honored long-serving employees through the Employee Appreciation and Recognition Award program.
Gerab National Enterprises LLC and its subsidiaries (Flexigistic, Samamat Flow Control, Al Madar Oil Fields, Gerab System Solutions, Gerab Systems Technology, and AL Arsh) held their annual day on the 7th of March 2019. All the team members who completed 5,10, 15, 20, and 25 years of conscientious service were felicitated and given Gold Coins and Certificates of Appreciation.
The management team, led by Abdullah Sharafi (Managing Director), expressed their appreciation to all the team members for their loyalty and service to the company. Inspired by the celebration's theme "Scaling New Heights Together," Abdullah wished the members continued success in their careers and thanked them for contributing to the collective growth and development of the organization as it scales ever-greater heights.