International Women's Day Celebration at Gerab National Enterprises LLC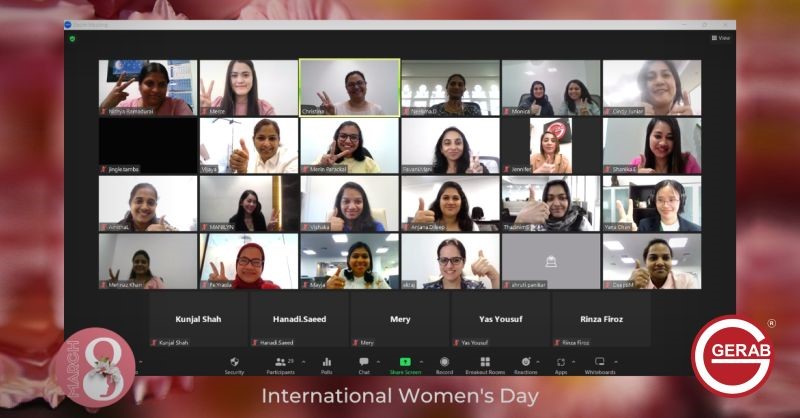 As we all celebrated International Women's Day across the company, all of Gerab's female employees from our China, Dubai, Abu Dhabi, Qatar, and Oman offices gathered over a virtual meeting.
During the session, Gerab leadership recognized the vital contribution of all women in the growth of Gerab and society as a whole.
The session incorporated a brief book read from – "Women Who Run With the Wolves" by Clarissa Pinkola Estés, followed by a quiz and the presentation of a gift hamper as a token of appreciation to all female employees. Gerab will continue to promote gender equality and diversity in the workplace and in society.