Gerab Group Annual Painting Contest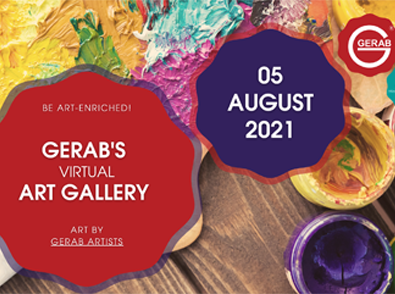 Gerab organized its annual painting competition to help improve employee morale and to support staff and their families with a stress-relieving activity using artistic expression – especially in consideration of the challenging circumstances caused by the pandemic. The event was well attended and enjoyed by employees and their families from across all offices.
Renowned Artist and Curator Atul Panase, and Dubai-based artist Clarisse Bautista judged the paintings and chose the winners based on artistic evaluation criteria.
Participants' creativity, individuality, and artistic skills were seen in abundance through their paintings.