AL Madar signs a partnership agreement with UBES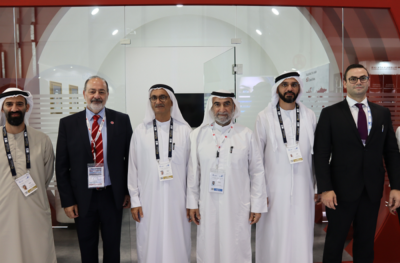 Associate company of Gerab - Al Madar Oilfield Supplies & Services is pleased to announce a collaboration with United Brothers Energo Safety (UBES).
The agreement was signed at the Abu Dhabi International Petroleum Exhibition and Conference (ADIPEC) by Mr. Abdulla Sharafi, Director at Al Madar, and Mr. Abdulla Lootah, UBES Managing Partner..
The two companies will collaborate to provide local workers of electrical power, oil and gas, transport, metallurgy, and other industries with reliable and comfortable Personal Protective Equipment (PPE) of the highest quality against occupational hazards related to high temperatures and thermal risks.